Help Emilia Clarke start a movement for #supernurses
Create a fundraising page, donate, or share your story on social media of how #supernurses have helped you
When you are recovering from a major illness you need as much support as you can get. Nurses are the front line for that support. Specialist Advanced Nurse Practitioners are the nurses who understand your specific condition and so can take care of your specific needs. At the moment there aren't enough to go round. We want to raise funds to strengthen the education and professional development of nurses enabling them to provide better care for people in recovery. Please help me raise funds and awareness for #supernurses
Emilia Clarke
SameYou Patron and Co-Founder,  Royal College of Nursing Ambassador, Nursing Now Ambassador
How to get involved
There are multiple ways to get involved, you can donate and fundraise for Specialist Advanced Nurses even if you don't have a super nurse story to share! 
#supernurses on socials
Share your #supernurses story on social media with the hashtag.
Create a fundraising page
Create a JustGiving page as part of the #supernurses campaign and raise money for Specialist Advanced Nurses. 
Create a page
Make a donation
Make a direct donation to the #supernurses campaign to help raise money for for Specialist Advanced Nurses.
Donate
SuperNurse Super Selfies
Add a #supernurses overlay to a photo to show your support on social media.
Step 2:Select an overlay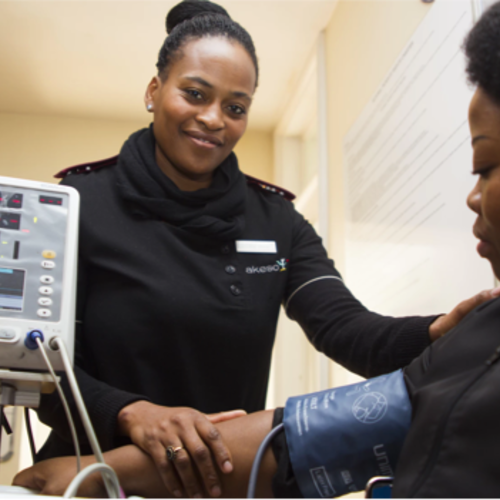 Super Nurse Catherine Cassell
By Nicola Hayes
Catherine saved my life. It sounds dramatic, but it is true. Her love of the job and the compassion she has for her patients is boundless.
'I was diagnosed with type 2 diabetes four years ago and the stigma hit me hard,' says Nicola Hayes. 'News headlines were about the obesity epidemic. Shame and guilt kept my head buried in the sand. Then Catherine came along - kind, caring and patient and all that you would expect from a nurse'.
Ms Hayes says her nurse constantly looks for find better ways to inspire and guide her patients, researching her subject, looking for the latest resources and recipes for a healthier diet.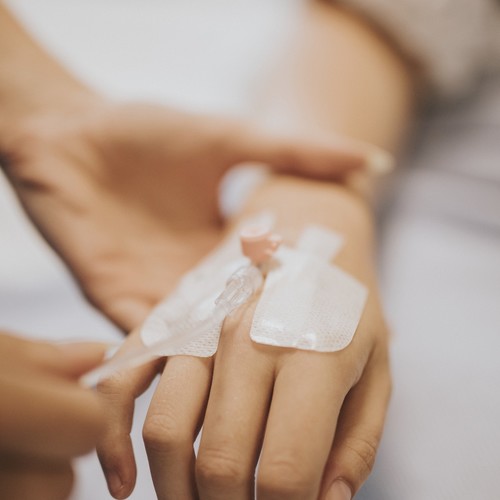 Super Nurse Jamilla Kausar
By By Christopher Tyler
Jamilla Kausar was my saviour. She is quite simply super human. I am lost for words when it comes to praising her and her level of care.
Christopher Tyler was 50 when he was diagnosed with Parkinson's. 'My world fell apart,' he recalls, 'and I was in the wilderness wondering what the future might hold for me'.
Jamilla says 'They can call me whenever they need me. Like any long-term condition, people need help and support when they need it. I make sure my patients are at the heart of everything I do.'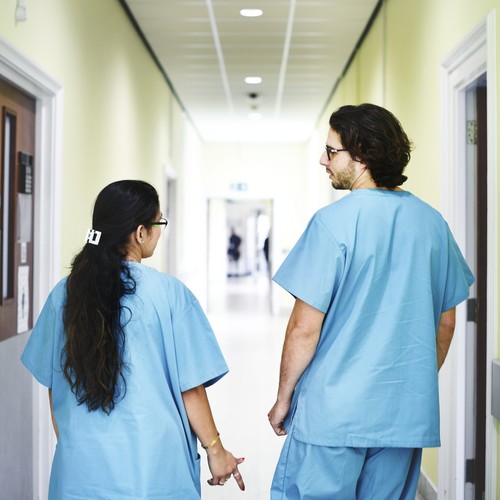 Super Nurse Alan Boal and Seth Squires
By Barbara Scally
During the emergency stages of my disease, I have no doubt that their immediate response and subsequent action not only saved my colon but saved my life. Now, they continue to protect my ongoing quality of life, which is equally as important. I am so grateful to these wonderful and dedicated nurses.
'In 2008 I was diagnosed with ulcerative colitis. My disease was stable until 2013, when I had a severe episode while on holiday in France, requiring a 12-day hospital stay on my return'. The quick thinking of IBD nurse specialists Alan Boal and Seth Squires helped prevent the removal of Ms Scally's colon.
'The care I received was exemplary, and as such I was able to return to work and enjoy everyday life'.
Stay updated
Stay up to date with all things #supernurses, SameYou, and Emilia Clarke by joining the mailing list